Around the Diocese
We welcome Bishop William M. Joensen to our Diocese
Pope Francis named Father William M. Joensen, Ph.D., a priest of the Archdiocese of Dubuque, as the 10th bishop for the Diocese of Des Moines. We invite you to visit www.dmdiocese.org for all the exciting upcoming events in our Diocese.
Scroll down for more events!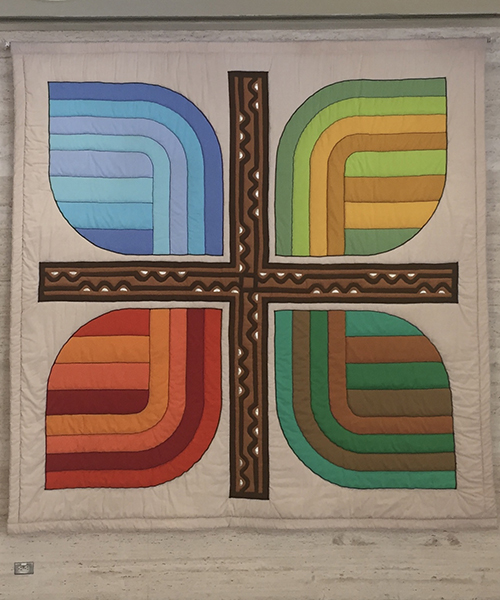 Other Events
Ut Fidem and Iowa Catholic Radio Presents An Evening with Fr. Riccardo and the premier of "The Veil Removed"on December 7th at 7:00 p.m. –Grand Ballroom at the Iowa Events Center. General Admission Tickets: $20  VIP Tickets: $150
         VIP tickets include: front section seating, meet & greet opportunity with Fr. Riccardo, heavy hors d'oeuvres. Tickets limited.
Operation Santa Claus Helpers Needed

Operation Santa Claus, in partnership with Toys for Tots and the St. Vincent de Paul Society of Greater Des Moines, is gearing up to serve the needs of Children in Central Iowa again this Christmas.  You can help by volunteering an hour of your time.  Service hours will be awarded for time volunteered if needed. 

To volunteer go to our website:  https://www.signupgenius.com/go/8050c4aafac2aa7fb6-operation1
You can sign up for the date and time slot(s) that work best for you. There will be a description of the duties needed for each time slot.  This is a great opportunity to get the whole family involved and help those in need this holiday season.
Man-Up for November-Our Mission as Men with Bishop William Joensen
          Come and be empowered to boldly livev out your Catholic faith and grow in brotherhood as we discuss our common mission with Bishop Wiliam Joensen. Join us Tuesday Evening/November 19th at St. John's Basilica 1915 University Ave. Rosary at 5:20 p.m. Holy Mass at 5:45 p.m. Fellowship/Dinner/Program at 6:30 p.m. Please register early at https://www.iowacatholicradio.com/events
Assumption Holiday Market & Craft Fair on December 7th beginning at 9:00 a.m.
          The Fair will run from 9:00 a.m. until 2:00 p.m. at 1904 Sycamore St. in Granger. Come shop all our unique crafts!
Looking for Room at the Inn
          Las Posadas is a Mexican/Latin American custom celebrated during Advent to commemorate the fact that Joseph and Mary could not            find shelter in Bethlehem. In addition, this custom serves as a reminder that many of our brothers and sisters are also homeless in this country and around the world.
          Our Lady's Immaculate Heart Church (510 East First St, Ankeny) will hold a Posada on Sunday, December 15, 2019, from 4:00-6:00 pm in the parish social hall.  Please mark your calendars so that you and your family can participate in this wonderful custom.  After a short reenactment of Joseph's and Mary's search for shelter, there will be a reception with food and games for the children. Information at www.olih.org/church-events/las-posadas-celebration.     
Catholic Divorce Survival Guide
         For more information click on flyer link – holy trinity flyer
         DIVORCED? The Catholic's DIVORCE SURVIVAL Guide 12-week group begins November 4th at Holy Trinity Parish, 2926 Beaver Ave.Des Moines.    Meetings are from 6-8 PM. Cost is $30 per person. For more information or to register contact Bill at 515-480-3314.