Around the Diocese
We welcome Bishop William M. Joensen to our Diocese
Pope Francis named Father William M. Joensen, Ph.D., a priest of the Archdiocese of Dubuque, as the 10th bishop for the Diocese of Des Moines. For the Bishop's most recent letter click HERE . For the latest information from the Diocese regarding the coronavirus COVID-19 go to https://www.dmdiocese.org/resources/worship/coronavirus
Scroll down for more information.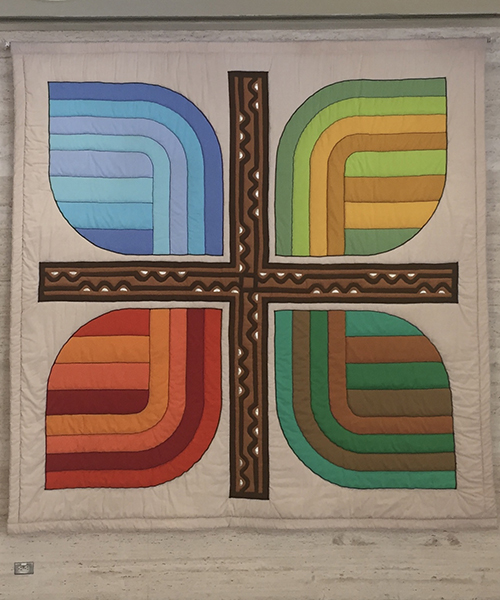 Other Events
CIVILIZE IT PROJECT FROM BISHOP JOENSEN: With a desire to lift up society in accord with our "better angels," the Diocese of Des Moines is collaborating with the United States Conference of Catholic Bishops by participating in a campaign that transcends partisan sentiment: "Civilize It: Dignity beyond the Debate 2020." The hope is to encourage greater civility, compassion, and clarity in dialogue and engagement that will deepen our appreciation for varied voices, grounded in the belief that each of us by nature is inclined toward the true, the good, and the beautiful. None of us has a monopoly on the truth, but all have been leavened with "seeds of the truth" that we cultivate by forming personal conscience and through communal conversation so we can bear fruit in civic friendship and achievement of the common good.

Some links that you might want to use are as following as well:
DINGMAN PEACE AWARD DINNER ON SATURDAY-MARCH 28 The 2020 Bishop Maurice Dingman Award dinner has been postponed.

Contact Patti McKee at 

catholicpeaceministry@gmail.com

or call (515) 803-1152 for questions or refund.
Diocese of Des Moines Launches COVID-19 Relief Fund 

The Diocese of Des Moines COVID-19 Relief Fund has been established with a two-fold purpose: help individuals and families struggling with COVID-19, and to help the most pressing needs in Catholic parishes and schools in the diocese. The fund offers an opportunity for those who can, to help those who need a helping hand during this historic time.               

       "As we enter the fifty days of the Easter Season, we recognize how much upheaval and loss our society and church has experienced in this pandemic, and the long process it will take to restore human lives," said Bishop William Joensen. "Catholics and Iowans have always shown themselves to be true neighbors to one another as Jesus calls us to be, and this is a signal moment when each of us is afforded the chance to draw closer in prayer and spiritual solidarity, and material support as we are able."       

        

      The 

Diocese

 of Des Moines COVID-19 Relief Fund

 was created in partnership with Catholic Charities and the 

diocese

to provide immediate assistance to the most vulnerable individuals and families. Individuals and families could receive help with their monthly rent, utilities, medical bills, etc. thereby allowing them to spend money on basic needs like groceries, gas and other essentials during this time of uncertainty. Catholic Charities will administer this aspect of the relief fund through a grant application process. Payment will be made directly to vendors such as landlords, utility companies, hospitals/clinics, etc. We are grateful to Bishop Joensen in creating this special relief fund for our Diocese.