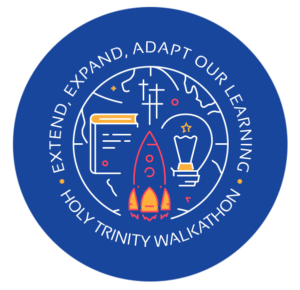 EXTEND, EXPAND, and ADAPT our LEARNING
HOLY TRINITY WALKATHON 2021
OCTOBER 9, 2021 (following 4:30 Mass)
Mark your calendars! Holy Trinity students AND families are invited back for our traditional neighborhood walk and meet-and-greet celebration! 
DID YOU KNOW? Walkathon is our school's largest fundraiser next to the Gala. As in prior years, your dollars go directly to tangible items that advance our kiddos learning and enhance their educational environment. 2021 "extend, expand, and adapt" donations will support outdoor classrooms, curriculum, and technology.  
Despite many challenges, we met our 2020 donation goal of $20,000. Our goal for 2021 is to reach $25,000. To get there, we need 100% Family Participation!
Join us as we come together through renewed strength and Holy Trinity community to support our students, teachers and school. Beginning in September, we will host fun virtual events and challenges. We will cap off the Walkathon giving period with SPIRIT WEEK! Students may donate $1 per day Oct. 4-8 to dress up and enjoy the fun! 
WAYS TO DONATE
We are tracking donations!  Please identify the student(s) in all forms of payment. Donations from families with multiple children will be divided evenly unless otherwise specified.
PAYPAL LINK:  IMPORTANT–You have the option to "write a note". PLEASE identify the intended student(s). Please donate here!
CHECK:  Please identify the student(s) in the memo line. 
CASH:  Please include a note identifying the student(s). 
We encourage donations from family, friends, and businesses! Please ask gracious donors to identify the student(s) in all forms of payment.
DID YOU KNOW?  Many companies match charitable school donations! This is an excellent way to boost your donation. Please email Ashley at zwiecks@gmail.com to provide matching donor information so we may associate the donation with you!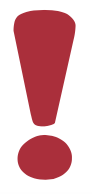 The Walkathon is our school's largest fundraiser and keeps
our children from walking door to door selling magazines and Christmas Wreaths.
We are all in this together and we need you.
Donate or Sponsor
Thank you for supporting this year's Walkathon. All money raised will go towards our most important assets – our students.   

DONATE ONLINE HERE
Click above to make your donation online!
DONATE BY MAIL
Click HERE to download a paper form and send it to Holy Trinity with your check.
Holy Trinity Walkathon
2926 Beaver Avenue
Des Moines, IA  50310
CORPORATE SPONSOR LEVELS
GOLD:  $750  – You'll receive recognition of your business or family name the night of the walk, in the church bulletin, and school newsletter.
SILVER:  $500  – Your business/family name will be printed in all walkathon publicity.
BRONZE:  $250 – Your business or family name will be recognized at the event.
To be a sponsor, please email a short note of confirmation to Ashley Wieck at zwiecks@gmail.com. Please include your business or family name as it should appear in print and be sure to send a business logo. Thank you for your continued support!
Questions?  Please email pto.htschool@gmail.com.
Recruit Pledges
PLEASE Send Donation Requests to Your Family and Friends via E-mail
COPY AND PASTE THE TEXT BELOW INTO YOUR EMAIL MESSAGE
Our greatest community event is here —the annual Holy Trinity Walkathon! Everyone is really excited to keep this important fundraising tradition going strong. We have an ambitious goal to raise money and everyone's spirits this year and we can't do it without you!  By supporting the Walkathon you are supporting our greatest assets, our students! EVERY ONE of the kids at Holy Trinity will benefit from this project, and we need your help to reach our goal!
Please click here to donate!