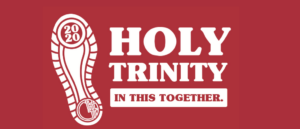 As with almost everything in our world today, we are adjusting and adapting to the new normal. Because of this, we are reimagining this year's HT Walkathon!
This year our goal is 100% Family Participation and we are raising money to support: Our students (Tuition Assistance Fund) and our Teachers (General Teacher Fund to support continuing education, appreciation and more).
While we can't wait to host an in person walk and are planning to celebrate the end of the year with a walk in May, we need your support and help now!
Join us for a Month of Holy Trinity Catholic School Spirit as we come together as a school and community to support our students, teachers and school. Each week we will host fun virtual events and challenges to cap off the walkathon giving period with a SPOOKTACULAR Spirit Week* (Oct. 26-30th)! Donate $1 a day and enjoy the fun!
Please donate here!
Monday: Pajama Day: Be comfy cozy in your best Pajamas and slippers!
Tuesday: Crazy Hat Day: Be creative and show the school what's on your mind!
Wednesday: Sports Day: Show off your pride and wear your favorite jersey!
Thursday: Tropical Day: Relax and Hula our way to goal!
Friday: Happy Halloween: Wear your best costume!
*If you are attending Mass on a dress up day, please come to school ready for Mass and change after!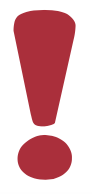 The Walkathon is our school's largest fundraiser and keeps
our children from walking door to door selling magazines and Christmas Wreaths.
We are all in this together and we need you.
Make your pledge online or send in your donation.  Click HERE to download the donation letter.  
Donate or Sponsor
Thank you for supporting this year's Walkathon. All money raised will go towards our most important assets – our students.   
Click the Donate button above to make your donation online!
DONATE ONLINE
For every $50 your child raises, one raffle ticket will automatically be placed into their grade level raffle drawing. The Raffle Drawing will be held the night of the Walkathon. For families with multiple students, please specify allocation of tickets with your donation in the Notes Section online or by mail form. Corporate Sponsorships will not go towards the raffle drawing.
DONATE BY MAIL:
Click HERE to download a paper form and send it to Holy Trinity with your check.
Holy Trinity Walkathon
2926 Beaver Avenue
Des Moines, IA  50310
CORPORATE SPONSOR LEVELS:
GOLD:  $750  – You'll receive recognition of your business or family name the night of the walk, in the church bulletin, and school newsletter.
SILVER:  $500  – Your business/family name will be printed in all walkathon publicity.
BRONZE:  $250 – Your business or family name will be recognized at the event.
To be a sponsor, please email a short note of confirmation to Lynndi Koester at lynndi.koester@gmail.com. Please include your business or family name as it should appear in print and be sure to send a business logo. Thank you for your continued support!
Questions?  Please email pto.htschool@gmail.com.
Recruit Pledges
PLEASE Send Donation Requests to Your Family and Friends via E-mail
COPY AND PASTE THE TEXT BELOW INTO YOUR EMAIL MESSAGE
Our greatest community event is here —the annual Holy Trinity Walkathon! Everyone is really excited to keep this important fundraising tradition going strong. We have an ambitious goal to raise money and everyone's spirits this year and we can't do it without you!  By supporting the Walkathon you are supporting our greatest assets, our students! EVERY ONE of the kids at Holy Trinity will benefit from this project, and we need your help to reach our goal!
Please click here to donate!