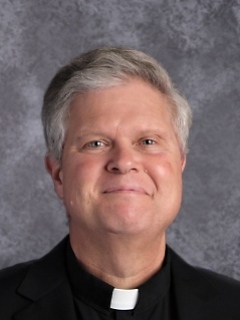 Rev. Mark Neal
Holy Trinity Pastor
Welcome! From our family to yours.
Greetings! As pastor of this parish, I frequently hear from visitors and new parishioners what a welcoming place Holy Trinity is, and we would love to extend the same warm welcome to you. Our parish was founded in 1920, and Holy Trinity Catholic School opened in 1922. Both have been an anchor in the Beaverdale neighborhood and community ever since.
As parents, you all obviously want the best for your children. Holy Trinity is a Professional Learning Community with an excellent reputation among Catholic schools. I can tell you firsthand that Holy Trinity is a great place to be as a pastor and an alumnus! I grew up here and graduated from Holy Trinity Catholic School (class of '77). As a young child, I knew I not only wanted to be a priest but specifically the pastor of Holy Trinity.
I invite you all to visit and experience Holy Trinity. Our teachers, administrators, and I look forward to meeting you. I have always considered Holy Trinity home and always will. If you are looking for a place for your family to call home, I invite you to come see us at Holy Trinity.
We look forward to meeting you.
Rev. Mark Neal
Holy Trinity Pastor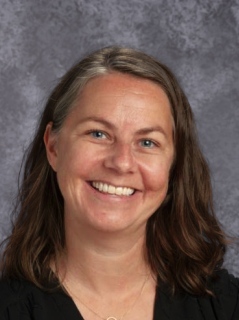 Monica Morrison
Holy Trinity Principal
Welcome! From our family to yours.
Hello, my name is Monica Morrison! My favorite part about being an administrator at Holy Trinity Catholic School is interacting with the students, staff, and families. I feel so blessed to work with a great team of educators, see your students in our building every day, and work with families who really care about this community.
Monica Morrison
Holy Trinity Principal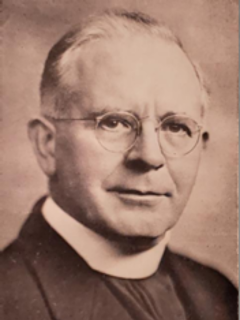 Rev. Francis Ostdiek
Holy Trinity Founding Pastor
On January 21, 1922, 13 students gathered to attend school. Greeted by two Sisters of Mercy, these students became the first class of Holy Trinity Catholic School. Holy Trinity Catholic Church was only a vision formed by Bishop Thomas Drumm a year earlier. Then, a year later, a simple church was built, and the first class of Holy Trinity Catholic School began their educational journey.
Holy Trinity's pastor, Father Francis Ostdiek, was a well-rounded individual who knew the importance of a good education. He was determined to make Holy Trinity Catholic School one of, if not the best, Catholic schools in Des Moines. Father Ostdiek was a teacher who believed there was no way to put a dollar value on a solid education. His philosophy served as the benchmark for Holy Trinity Catholic School as the years went by, and the number of students continued to increase.
In 1937, the school desperately needed additional space to accommodate the growing student population. Father Ostdiek and Holy Trinity parishioners were so committed to academic excellence that they sacrificed their church building to use as classrooms. Enrollment increased to approximately 400 students, and a temporary church was built on the south side of the property. More children than ever before were blessed to receive the finest education in Des Moines.
In 1947, Holy Trinity grew again! The school added six additional classrooms to the west of the current church building. Then in 1985, the portion of the school building currently housing the gym, lunch room, media center, and middle school classrooms, was completed.
Excellence in Catholic education is Holy Trinity Catholic School. Due to the ongoing dream, vision, and desire for excellence, coupled with the tremendous sacrifices of many, Holy Trinity Catholic School continues today. We are proud of our history, over 100 years, as one of the premier Catholic schools in Des Moines.