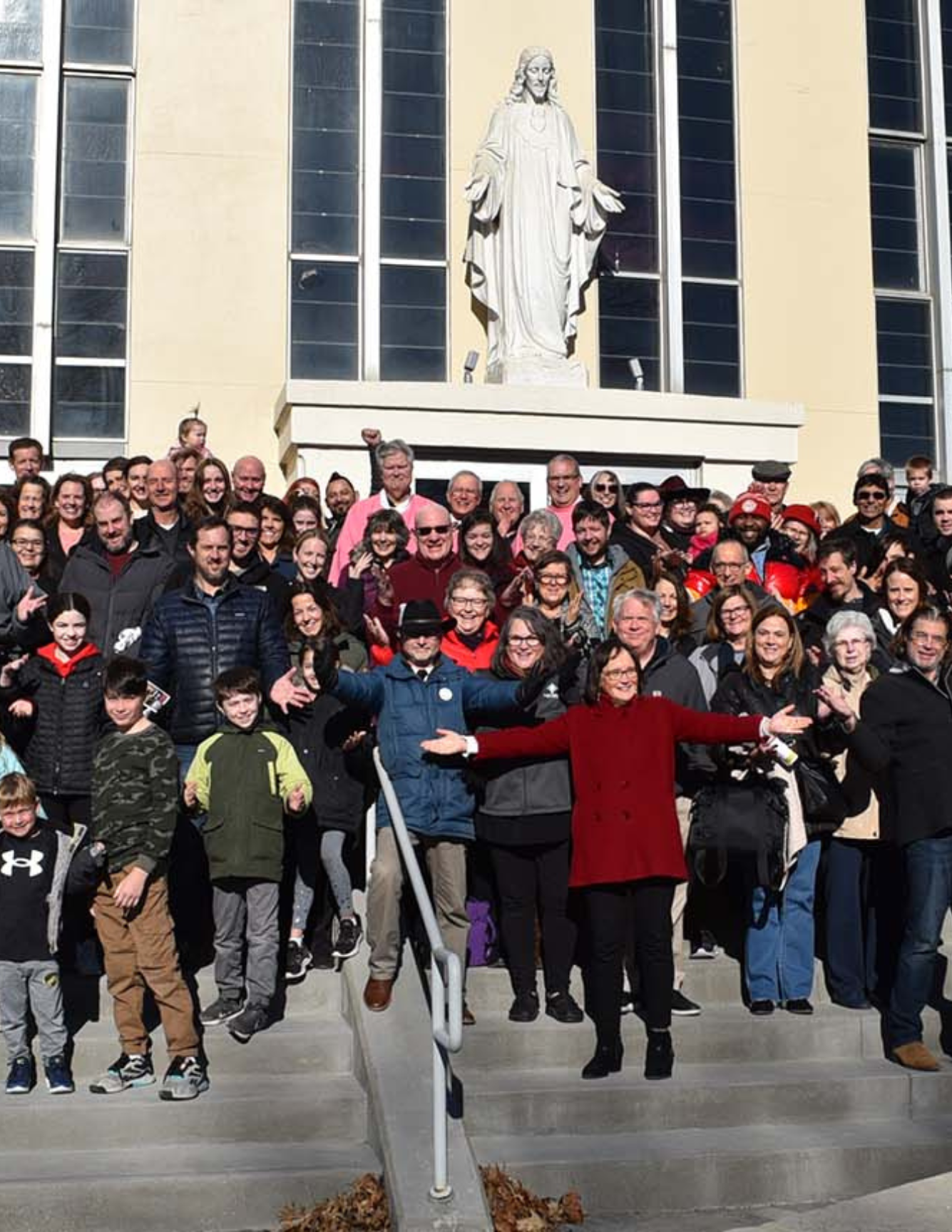 Our Parish
Welcome!
The Mission of Holy Trinity Church is to be a faith-filled Eucharistic community committed to Christ-centered stewardship especially through education, justice, hospitality, and service.  We fulfill this mission through our many parish endeavors.
The banner on our church proclaims: "All Are Welcome Here" and this has been the essence of Holy Trinity Church and School since its founding in 1920 by Fr. Francis Ostediek. This is still our motto today. As we look to our next 100 years, we welcome all who come to us.
Join us as we take the journey together.
Again welcome,
Father Mark Neal