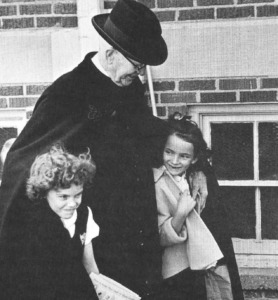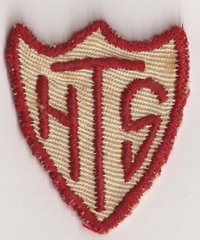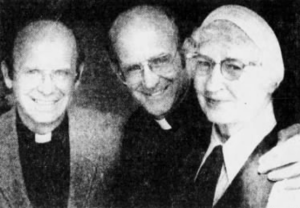 May Blog | A Lifelong Journey | By Erin M. Grillot
Since Holy Trinity School first opened its doors in January 1922 to thirteen students, thousands of youth have passed through its halls, learned from its teachers, grown with its community, and become alumni. As these students take their final steps each year as eighth graders through Holy Trinity's hallways, they join a legacy that is almost 100 years in the making. 
Taking the journey together, being part of the Holy Trinity School community, isn't just about the time you're physically here–the camaraderie that is built doesn't end when you graduate, leave Des Moines, or even start your own family–we're all lifelong members of the group proud to call themselves Holy Trinity Alumni. 
An education at Holy Trinity sets the stage for a lifetime, the foundation given here travels with us as we move schools, cities, countries, parishes, and families. Being an alumni means being part of the Holy Trinity family forever.
Being an alumni is also about our legacy–what we do with our education and experiences from Holy Trinity, how we keep in touch with our classmates, giving back to Holy Trinity and our community, and passing along the gift of Catholic Education to our own children, grandchildren, or other youth in our lives. We're proud to build on the Catholic Education given to us at Holy Trinity–through service, respect, teamwork, leadership, academics, and more. The values and lessons taught here at Holy Trinity resonate with its graduates beyond our time here and spread across the city, state, country, and world as we work to use our Holy Trinity education to be disciples of Christ.
Interested in learning more about the Holy Trinity Alumni Association, joining our committee, or getting in touch with past classmates? Connect with us!
Join our Facebook Group (Holy Trinity Catholic Grade School Alumni): https://www.facebook.com/groups/11364211932/
Update your Info: http://bit.ly/HTAlum 
Email us: alumni@htschool.org
Visit our webpage: https://holytrinitydm.org/school/get-involved/alumni/