Parent-Teacher Organization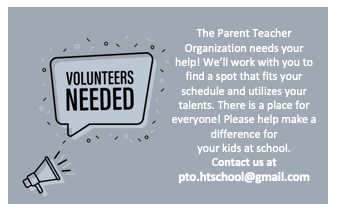 Holy Trinity's PTO – What it's all about …
What is a PTO?
PTO stands for Parent Teacher Organization. It is a voluntary organization bringing together parents and teachers. The goal of the PTO is to support Holy Trinity through fundraising, encouraging parent involvement, supporting teachers and organizing family events.
Will I have to volunteer a lot of my time?
Only if you want to! One of the great aspects of the PTO is that you may volunteer as much or as little as you like. Monthly PTO meetings are held in Mrs. Riordan's room on the 2nd Monday of the month and are a great way to find out about our different volunteer opportunities.
What if I don't know anyone on the PTO?
Don't worry! The PTO is a great avenue for meeting other Holy Trinity parents and for getting to know the educators and the administration. The PTO parents are welcoming to anyone new to the organization. The meetings are also a great way to find out more about the PTO and what's happening at Holy Trinity.
How do I become a member?
Actually, you already are! Every parent, teacher and all Holy Trinity administration are automatically a part of the PTO.
How do I contact the PTO?
We have an e-mail address that you can send direct inquiries to: pto.htschool@gmail.com. You can also look for information on Holy Trinity's website or the PTO Facebook page.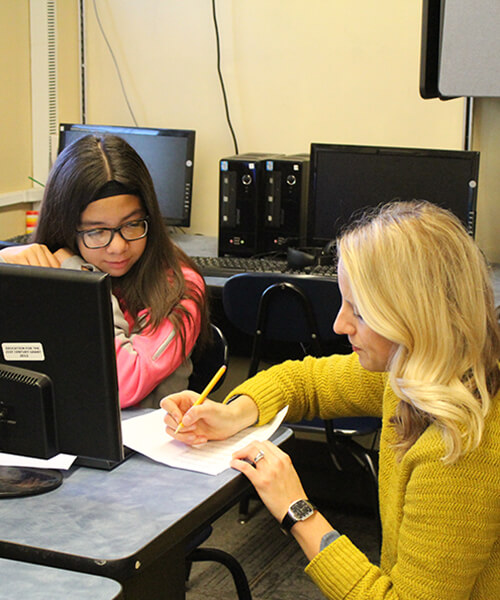 About the Parent Teacher Organization
The Holy Trinity Catholic School Parent-Teacher Organization (PTO) is a parent-led organization which promotes cooperation between parents and teachers to further the education of our children. We accomplish this mission through monthly meetings and various fundraisers and service projects throughout the school year. Every parent, teacher, and administrator at Holy Trinity Catholic School is a member of the PTO. (The PTO was previously known at the Guild.)
Our Leadership Team
The PTO Leadership Team is made up of parents who have volunteered to serve as an officer or committee chair for the current school year. CLICK HERE for the current list of officers and committee chairs and their contact information.
Upcoming Events
Click HERE to view New PTO Events
PTO Meetings
When does the PTO meet?
The PTO holds monthly meetings throughout the school year. Meetings are typically held on the 2nd Thursday of the month at 6pm in Ms. Riordan's room. Free childcare is provided in the adjoining room so that all parents and staff can attend.
Upcoming Meeting Dates:
No December meeting
January 9th, 2020
February 13th, 2020
March 12th, 2020
April 2nd, 2020
May 14, 2020
Volunteer Opportunities
The PTO has a number of opportunities for you to participate. Are you looking for a way to get more involved at Holy Trinity? Meet other parents? Have fun while helping the school? Please contact us at pto.htschool@gmail.com and we will tell you about ways you can participate!
Spirit Wear
Our spirit wear program is provided through Image Solutions, a local Des Moines company. We have limited-time ordering opportunities two to three times per year. Follow this link to the web store for more information.