Attention Holy Trinity Graduating Seniors! The Alumni Association is hosting an Alumni Meet & Greet for the Holy Trinity Class of 2017 (2021 graduating high school seniors). If you graduated from Holy Trinity in 2017, stop by the HT school gym on Tuesday, June 1st from 1-2 to greet classmates, past teachers, grab a swag bag of items, and relive some of your best Holy Trinity memories. Please RSVP to alumni@htschool.org if you plan to attend.

Welcome Holy Trinity School Grads & Alumni!
This page is dedicated to all the wonderful students who have passed through our doors over the last 100 years. We created this space as a place to honor our 8th graders before they go off to high school, showcase some of our alums and give you a gathering spot to share and receive information. We also encourage you to join our alumni Facebook page group because even when you leave, you are still part of our great Holy Trinity family and we would love to stay connected!
We want to remind you of all those incredible memories from Holy Trinity Catholic School. Do we have your current address and contact information? If you haven't updated us with your latest contact info, please CLICK HERE and fill out our quick form so that we may keep our alumni database current. We need your name, year graduated, home and e-mail address plus phone number. We will use your updated info to keep you informed of reunions, newsletters, and events. However, if you prefer not to receive our information, just let us know, but please fill out the updated form so we have a record of you. 
Would you like to be in our Spotlight? Scroll down to find out more info and see who we are spotlighting right now!
Upcoming Events — Holy Trinity Class of 1971 The class of 1971 is having their 50 year reunion in 2021. If you're a member of this graduating class (8th grade class of 1971), please make sure you've updated your contact information. More information will be posted once finalized. To make sure we have your information, fill out the form here or reach out to alumni@htschool.org.
Want to help provide a quality Holy Trinity Catholic education for our current generation of students? Please click on the link below to help support our school and the new students who are just starting out with HT. Encourage enrollment at Holy Trinity! We all know someone in Des Moines looking for the perfect schooling fit. Share your positive experience with friends, families, and neighbors and ask them to consider Holy Trinity for their children–or your own!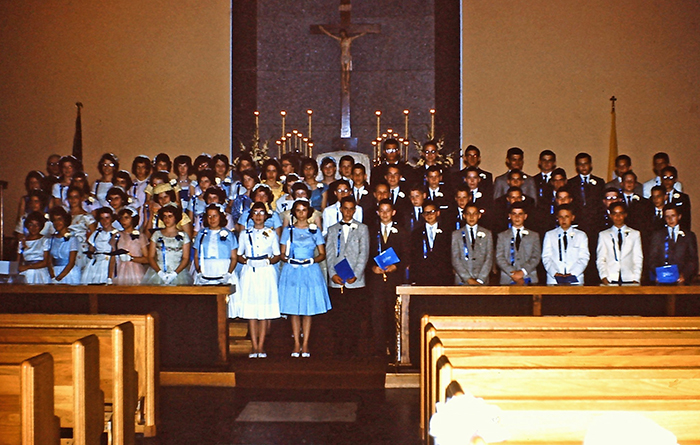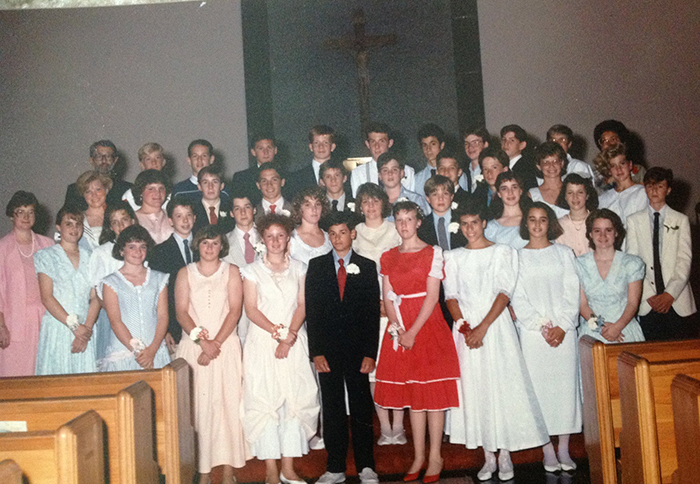 We want to spotlight YOU! Please reach out to us and let us know what you've been up to so we can share your story here. We're always interested in history and stories of your time at Holy Trinity–send us photos, memories, or anecdotes so we can share with fellow classmates. We need to know the years you attended, what you are doing now and what was the most import thing you learned at Holy Trinity.
EMMA NEGRETE
Emma Negrete, daughter of Andy Negrete, our Parish Director of Operations, graduated from Holy Trinity in 2010. Currently she lives in California and is one of Los Angeles' newest singer-songwriters. She told us that what she learned here was just how much she loved to sing–especially at Mass. You can check out her debut single "Lost in Translation" HERE. KCRW Today's Top Tunes from KCRW says "Emma strums her guitar as she gently draws you in and then her band kicks in and the speakers explode with joy. You can also read more about her songwriting in American Songwriter HERE. Negrete adds, "My biggest mission in the world is to share that changing your entire mindset for the better does exist and for people to feel the same amount of selfless love for themselves that I have found. It doesn't come naturally for most people, it's a muscle you have to exercise every day." Her album "Algorithms" is available HERE.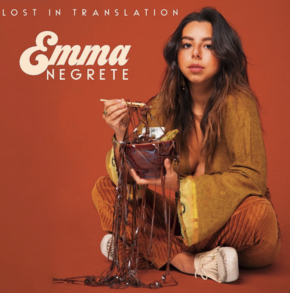 LOUIS BROOKS
Louis brooks is a rising football star who graduated from Holy Trinity in 2017, Dowling in 2021 and has plans to continue playing the game in college. He has had many offers but has yet to choose which university he will attend. He is known as a speedy fast receiver that can make people miss in the open field. He also is a very good route runner who totaled 495 YDS Receiving; 6 TDS and 30 REC. His strength, agility and speed for the Maroons for the last 3 years are what has generated so much interest. While at Holy Trinity he enjoyed Track & Field and many other sports. If asked what was the most important thing he learned at Holy Trinity, he will say "To be grateful to just be in the game." You can follow him on Twitter @Lou_Brooks_11 to find out where he decides to go next. We wish him all the best in his upcoming Shriner Bowl appearance! The Iowa Shrine Bowl Game is an all-star football game between selected pre-college football athletes on each side of a north-south dividing line in Iowa. On Saturday, July 24th, 2021, a group of Iowa's most talented pre-college football players will line up across from each other in the UNI Dome for the 49th Annual Iowa Shrine Bowl. For many, this will be the game of their life because each and every one will also be stepping up to help a child who has been less fortunate in life than them and who desperately needs their help. The players are selected by a process of nomination by coaches, balloting by state-wide sports media professionals, and official invitation from a representative of the Iowa Shrine Bowl. Learn more about this game https://www.iowashrinebowl.org.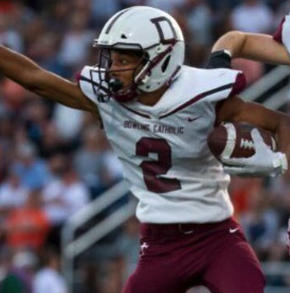 ERIN GRILLOT (SANDERS)
Erin attended Holy Trinity from preschool through 8th grade, graduating in 1998. She then went on to attend Dowling High School, studied at St. Ambrose University before getting her Business Degree from the University of Iowa. While at Holy Trinity, she was actively involved in softball, basketball, and track, as well as extracurricular activities. Currently, Ms. Grillot lives in Beaverdale, works for Meredith Corporation here in Des Moines as an Associate Business Director for Consumer Marketing, writes and publishes books on the side, and is actively involved in both the Des Moines and Holy Trinity communities. She is the previous president of The Holy Trinity Board of Education, and is involved in the PTO, Alumni Association, and various other committees here at Holy Trinity. Erin has three children–the oldest is also an alumna of Holy Trinity herself (class of 2018), her middle son will graduate from H.T. this year (class of '21), and her youngest son is finishing up 6th grade (future class of '23). Erin has many great memories of her time at Holy Trinity: constantly hanging out in the library after school and discussing books with the librarian, Mrs. Head; dissecting a pig; learning algebra from a certified clown; making life-long friends; and always knowing the teachers and staff were watching over her (for good and bad!) As a  member of Holy Trinity Parish her entire life, Ms. Grillot loved her years at Holy Trinity School and looks back on them with joy and happiness. She still keeps in touch with many friends and teachers from her time here at H.T.. As current head of the Alumni Association, she believes strongly in the community that HT has, even after you graduate and move on. Connect with Erin: www.twitter.com/grilloterinm https://www.linkedin.com/in/erin-grillot-232a8939/ www.erinmwrites.com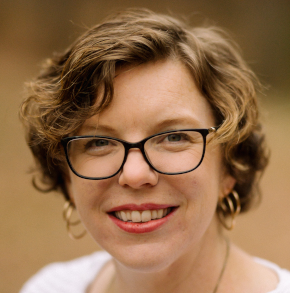 MS. MARY RIORDAN
Ms. Riordan, our middle school language arts teacher, started Kindergarten at Rice School across the street because at that time, Holy Trinity did not offer it. But then the remainder of her educational journey was spent here at Holy Trinity. She eventually graduated 8th grade in 1965…and never left. (Well — she did go off to college but then came back and has been a most beloved teacher ever since). What was the most important thing she felt she learned from going to school at Holy Trinity? The importance of prayer and service to one another. Mary–Many Blessings to you — and we are so grateful you have stayed with us all these years!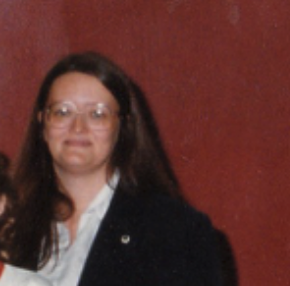 FATHER MARK NEAL
Young Mark Neal, the youngest of 10 children, began his education at Holy Trinity in first grade because at that time there was not the option to send your student to Kindergarten in the Catholic schools. He attended from 1969-1977 and then went on to Dowling where he graduated in 1981. After graduating from Iowa State University in 1985, he began his first teaching job at St. Albert High School in Council Bluffs. In 1986, he entered the seminary, but decided the time was not right  and returned to teaching. From 1989-2000 he taught at Dowling High School. After teaching in the public schools for three years, he returned to the seminary and was ordained a priest for the diocese of Des Moines in 2006. His first assignment (2006-2007) was as the associate pastor at St. Anthony in Des Moines  He then spent three years as the chaplain of the St. Albert Schools and once again on the faculty of St. Albert Junior/Senior High. From 2010-2018 he was the pastor of St. Theresa Parish in Des Moines. In 2018, Fr. Mark returned home to where it all started as Pastor of Holy Trinity. When asked as a little boy what he wanted to be when he grew up, he will tell you his answer was "Pastor of Holy Trinity". The most important thing he took away from his time here was "Think of others, not just yourself." Family has always been very important to the Neals. That's why Father Mark purchased the parking spot at last year's auction–so that his extended family would never have an excuse for not coming to Mass. Father Mark would love to catch up with some of his classmates — you can always reach him at the parish office at fmneal@holytrinitydm.org.