Gala Auction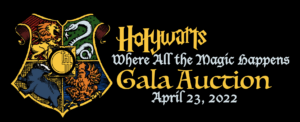 STAY TUNED FOR MORE UPDATES!
The date for the 2022 Gala Auction is April 23, 2022.
Welcome to a virtual Evening of the Decades
Please watch your mail for an invite and email for more details and instruction for Online Bidding. We hope you (as much as we) are looking forward to getting together again!
The gala is a great fundraiser for our Holy Trinity Community. Part of what makes the gala so wonderful is the entertainment and atmosphere that the evening provides.While we will be physically apart, we will all be together in spirit supporting what we all believe in so much: our great Holy Trinity parish.
If you or your business would like to be part of sponsoring the costs of the gala, please reach out to coordinators Andy Negrete (andyn@holytrinitydm.org or 255-3162 x 129). All sponsors will be recognized on the Gala website, in our event program, on all mobile bidding devices, as well as on gala signage.
Fun Facts about the Gala Auction:
$65,000 of the auction proceeds go to the general school budget allowing tuition increases to remain low
A portion of the auction proceeds goes into the Endowment Fund, which is drawn upon for major Parish expenses
Many building improvements have been funded in part by the auction, most recently the gym/social room flooring, church sound system upgrades, and classroom remodeling.
To sponsor or donate, please click here: http://bit.ly/HTCenturyGala
IMPORTANT CONTACT INFORMATION:
HT Staff Auction Coordinators
Andy Negrete andyn@holytrinitydm.org or 255-3162 x 129
Email:  auction@htschool.org